We have made Top 5 Youngsters to watch out for in World Cup 2023 list. The International Cricket Council (ICC) has confirmed the schedule for the 2023 One-Day International (ODI) World Cup, which will be contested in India. The release of fixtures has piqued the interest of cricket lovers. The competition will take place between October 5 and November 19. Some cricket experts believe that hosts India, five-time champions Australia, and defending champions England are the favorites to win the coveted trophy.
Following the 2019 World Cup, numerous players performed admirably and established themselves as illustrious names in One-Day Internationals due to their effort and caliber. These players will most likely make their ODI World Cup debuts in the event, which will take place in October-November, and they will look to back themselves to put on strong performances and power their sides.
Here are Top 5 Youngsters to watch out for in World Cup 2023.
Table of Contents
Mohammed Siraj (India)
Mohammad Siraj have made his way to our Top 5 Youngsters to watch out for in World Cup 2023 list with his recent spectacular performances. Mohammed Siraj is a prominent member of India's speed assault. he also performed well in IPL while playing for RCB During India's 2018-19 tour of Australia, he made his ODI debut in January 2019. So far, the right-arm bowler has played 24 games and taken 43 wickets at a 4.78 economy rate.
Siraj pulled up 4/32 statistics in the third One-Day International (ODI) during India's visit to Sri Lanka this year for three T20 Internationals (T20Is) and three ODIs. His bowling efforts were critical in India's largest win over the island nation (in terms of runs).
The participation of India's elite pacer Jasprit Bumrah in the World Cup is in doubt, and if the experienced bowler does not participate, Siraj's task will be to fill Bumrah's shoes and support his senior teammate Mohammed Shami in strengthening India's fast-bowling unit. Right now Siraj is at No.1 position in ICC Bowlers Ranking.
Cameron Green (Australia)
Cameron Green is well candidate in our Top 5 Youngsters to watch out for in World Cup 2023 list, his recent performances are on another level. Cameron Green's powerful batting style has the potential to destroy any bowling team. His unbeaten 89-run ODI knock against New Zealand is a superb example of what the fiery hitter can do on his day. Green's performance in the One-Day format has been solid thus far.
Green has 302 runs in 12 innings of 15 One-Day Internationals for Australia, with a strike rate of 88.82. Australia will assign him to bat in the lower-middle order and close games in style as a finisher in the 2023 World Cup, as Michael Bevan did for them in the 2003 World Cup.
Green has played a lot of cricket in sub-continent conditions in the last two years, so acclimating to the atmosphere will be easy for him. Along with his bat, he could also help with his bowling. Green has 11 wickets in 15 ODIs in his three-year career, with an economy rate of 5.02.
Haris Rauf (Pakistan)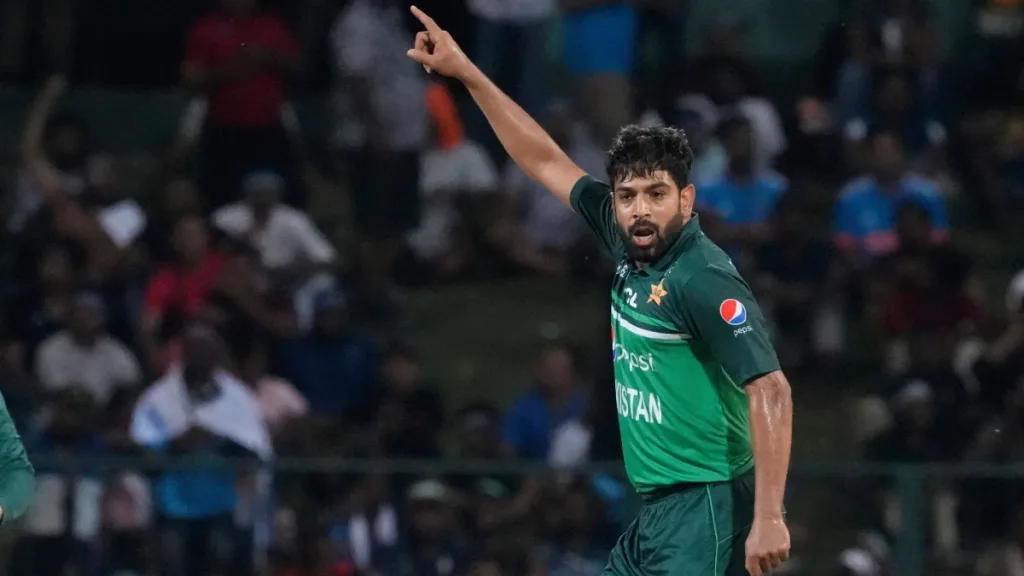 Haris Rauf is performing on the another level since his debut and the speed gun of Pakistan is well candidate in our Top 5 Youngsters to watch out for in World Cup 2023 list. Haris Rauf is an essential member of Pakistan's fast-bowling squad, and his disciplined bowling has emphasized his importance in Pakistan's ODI team during the last three years. Rauf has taken 39 wickets in 22 ODIs for his country since 2020, with an economy of 5.85.
In 14 One-Day Internationals in Pakistan, the speedster has taken 20 wickets at an economy rate of 5.83. Rauf's strong performance in Pakistan suggests that he could have an influence in the World Cup in 2023, given conditions in India and Pakistan are very similar. This year, the 29-year-old has performed admirably for his team in One-Day Internationals.
Rauf has 10 wickets at an economy of 5.96 in seven games this year. Rauf, along with experienced Shaheen Afridi and young Naseem Shah, will be anticipated to perform well in the 2023 World Cup and lend power to Pakistan's pace attack.
Travis Head (Australia)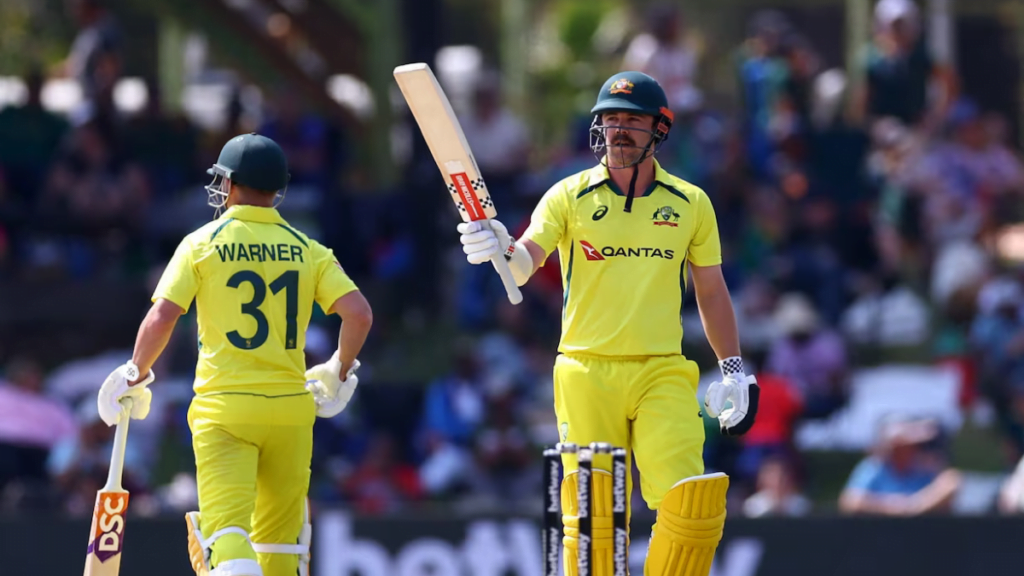 Travis Head of Australia deserves a spot in our Top 5 Youngsters to watch out for in World Cup 2023 list. He have shown some extraordinary performances while opening for Australia and had given a good start to the team. Travis Head will be tasked with opening the batting for Australia in the World Cup in 2023. Head recently earned the hearts of Australian cricket fans with his excellent batting effort against India in the World Test Championship (WTC) final 2023 at the Oval in London.
Following his performance in the major game, the Australian team management expects him to play a key role in Australia's ODI World Cup campaign in 2023. Following Aaron Finch's retirement, skipper Pat Cummins relied on Head to open Australia's past two ODI series against England and India.
This year, Australia defeated India 2-1 in a three-match One-Day International series played in India's backyard. Head proved his worth as an opener in Australia's thrilling series victory over the Men in Blue. In three games, the left-handed batter scored 89 runs at a whopping strike rate of 125.35.
Shubman Gill (India)
Shubman Gill has established himself as an opener in recent years with his great performances and have sealed a spot in our Top 5 Youngsters to watch out for in World Cup 2023 list with No.2 positions in ICC rankings. With his double-century against New Zealand in Hyderabad this year, the daring kid drew a lot of attention. Gill has played nine matches in 2023, scoring 624 runs with three tons and a half-century at a fantastic strike rate of 117.51.
These excellent batting figures will excite Indian cricket fans, who will now have high expectations of Gill in the forthcoming premier ODI tournament at home. Looking ahead, the Indian team management chose youthful Gill to open the innings over veteran Shikhar Dhawan.
In exchange, the 23-year-old has contributed respectable numbers to the team with his feisty hitting knocks. He became the fastest Indian to break the 1000-run barrier in the longest format of white-ball cricket, scoring 1311 runs with four tons and five fifties in 24 ODIs at a strike rate of 107.10.